Coventry Station Community Day
On Saturday 7th May, the Heart of England Community Rail Partnership in partnership with Highly Sprung, hosted the Coventry Station Community Day to celebrate the completion of the new £82m station extension building and enhancements to the original station that is celebrating its 60th anniversary. Funded by Avanti West Coast and Coventry City Council, the day brought together the best of transport innovation, culture and theatre through activities, information stands and performances as well as an opportunity to highlight the creative developments at the station such as the artwork installations designed by Christopher Tipping on the concourse windows and a new "Welcome to Coventry" sign, made up of stitched squares crafted by residents of Coventry and artists Luisa Freitas and Charis Esther, working with Creative Giants on behalf of Coventry City Council and Avanti West Coast. It also featured as Coventry City of Culture 2021's 'Coventry Opens' festival showcasing a number of cultural venues across the city.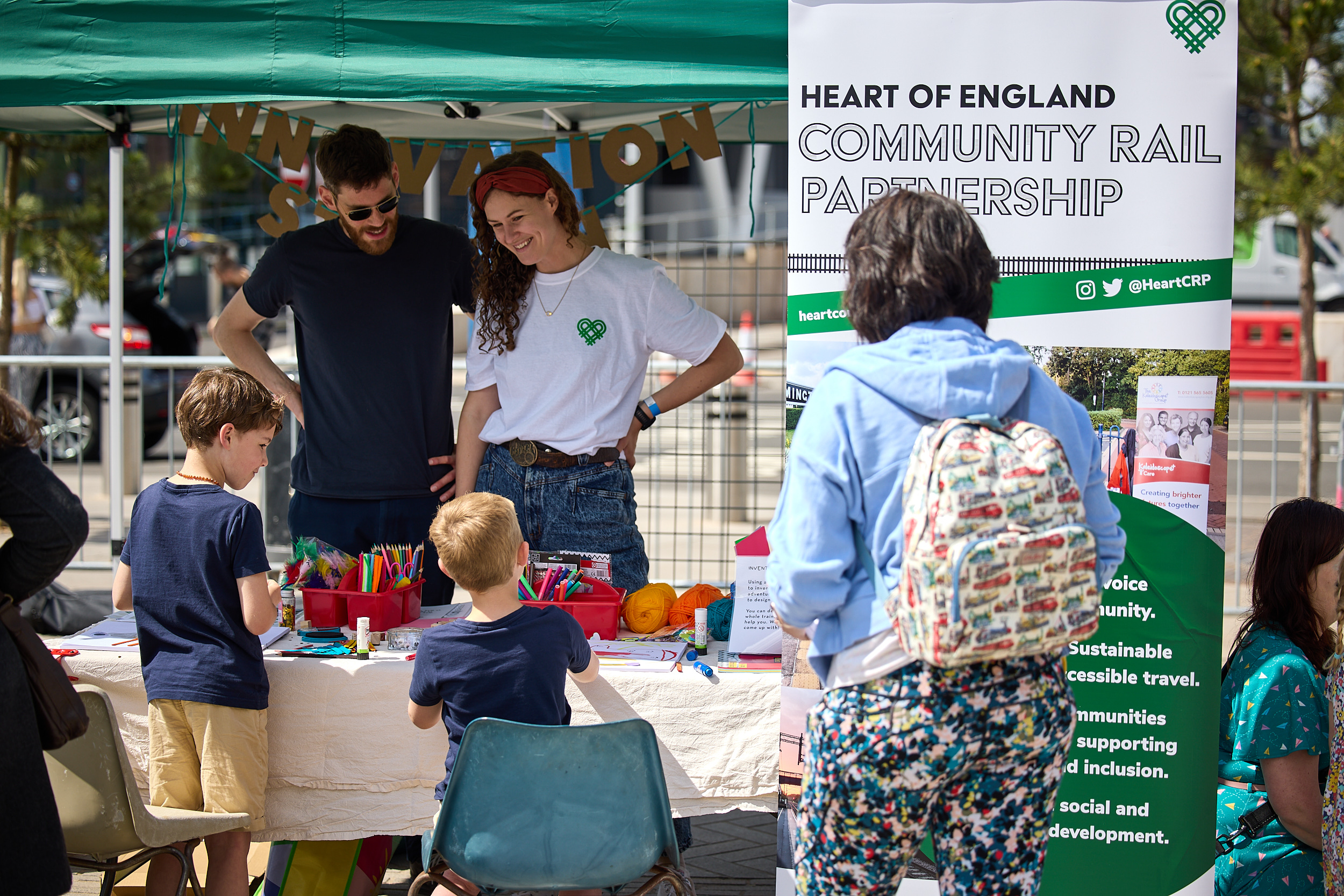 Artist Emily Kaye Illustration at our CRP stand. Photo credit Andy Moore
The Community Day had a family-friendly festival feel with activities for all ages. Coventry Transport Museum hosted 'Playhem on the Promenade' with big free play, learning and building with transport-themed resources and making activities from the museum. The Heart of England Community Rail Partnership worked with local illustrator, Emily Kaye, to provide a family activity exploring transport and innovation, where children had the chance to get creative and design their very own train of the future. Coventry City Council provided a model of the world's first urban airport based just opposite Coventry Station and Avanti West Coast shared information on their organisations plans for the future and how they are leading the way in developing their sustainability practices.
There was a strong focus on encouraging active travel with Learn to Ride a Bike sessions from Coventry City Council, bike security marking by West Midlands Police and the chance to try out some of the innovative pedi-cabs. Dr Bike was also on hand to provide free cycle safety checks and basic adjustments and there was information about the how to rent E-bikes from the West Midlands Cycle Hire Scheme.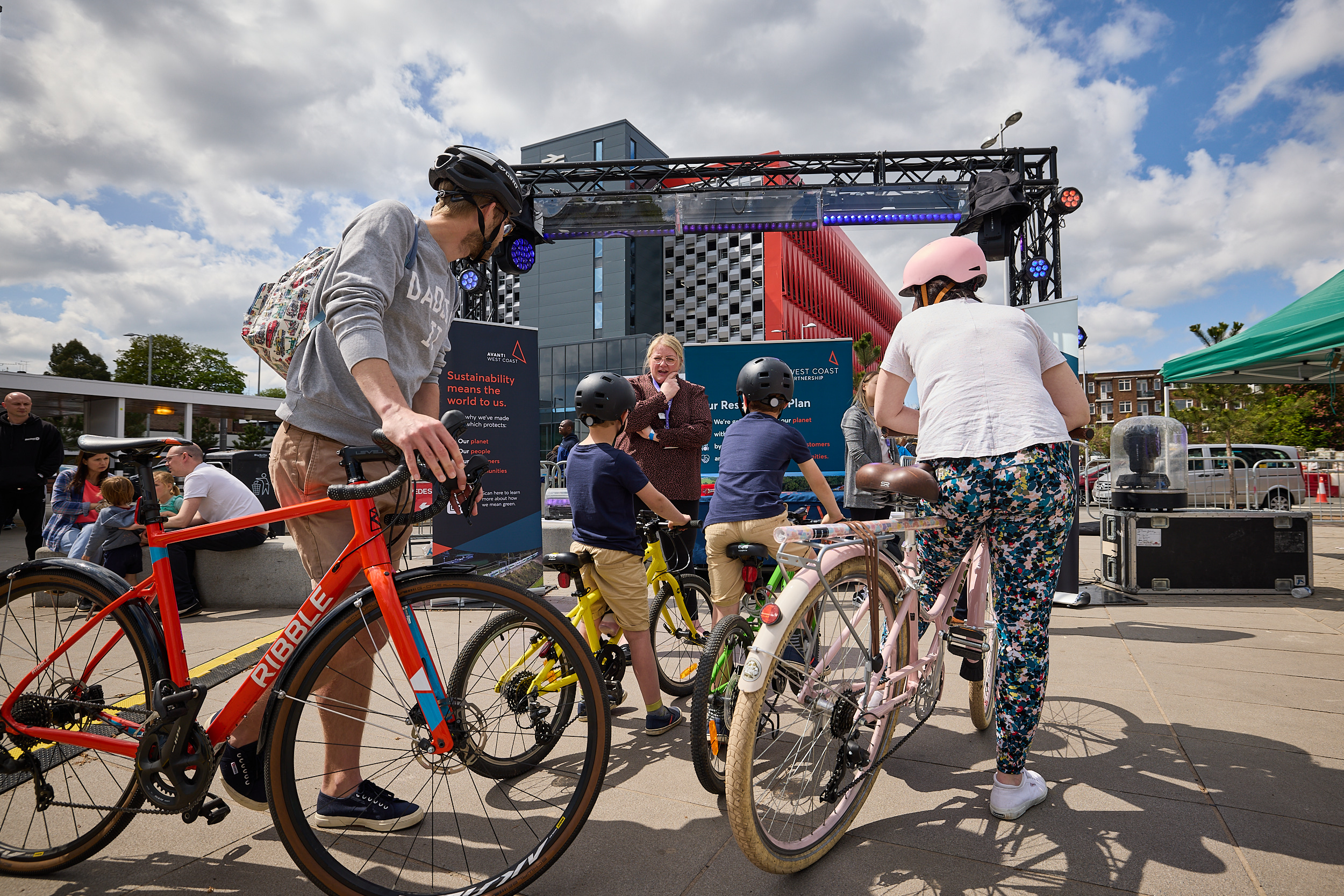 Encouraging Active Travel. Photo credit Andy Moore
The Community Day was able to showcase some of the best local talent with award winning recording artist, Sandra Godley hosting our Entertainment Stage. With performances from Coventry-based poet, rapper and writer John Bernard, multi-award winning UK Bhangra Group Gabhru Panjab's dancers and Dhol Players, "the most in demand Jazz act in the Midlands," The Jazz Apples and dance from the talented Louis Lewinson and his group of young dancers, the Community Day was able to shine a spotlight on those at the heart of the creative scene in the West Midlands.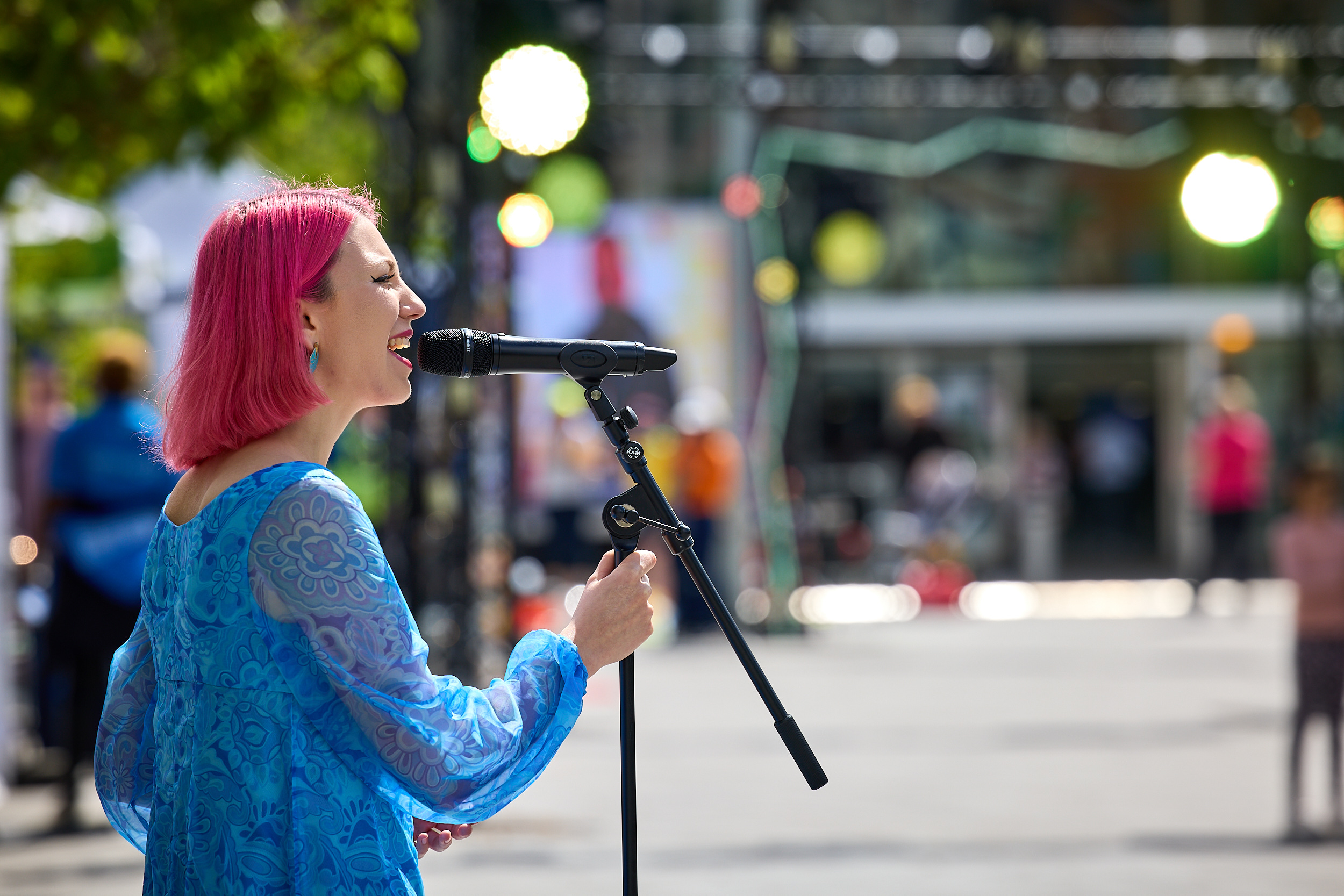 The Jazz Apples. Photo credit Andy Moore
The day concluded with a grand finale of two sold out performances of Highly Sprung's In Transit. In Transit combines stunning aerial performances with bold choreography and a beautiful story to enchant audiences of all ages. It tells stories of movement, migration and innovation in the city and celebrates Coventry's industrial heritage whilst looking forwards to a greener future. The performances featured a professional cast alongside over 100 children from 6 local schools, creating a joyous community atmosphere. In Transit was part of Commonwealth Connections, which connects children and young people in Coventry with schools across the Commonwealth. The Coventry schools Highly Sprung worked with had the great privilege of making connections with young people from Zambia, and the performance featured an original recording of a Zambian song of welcome to celebrate this, composed & recorded by Tom Haines Music.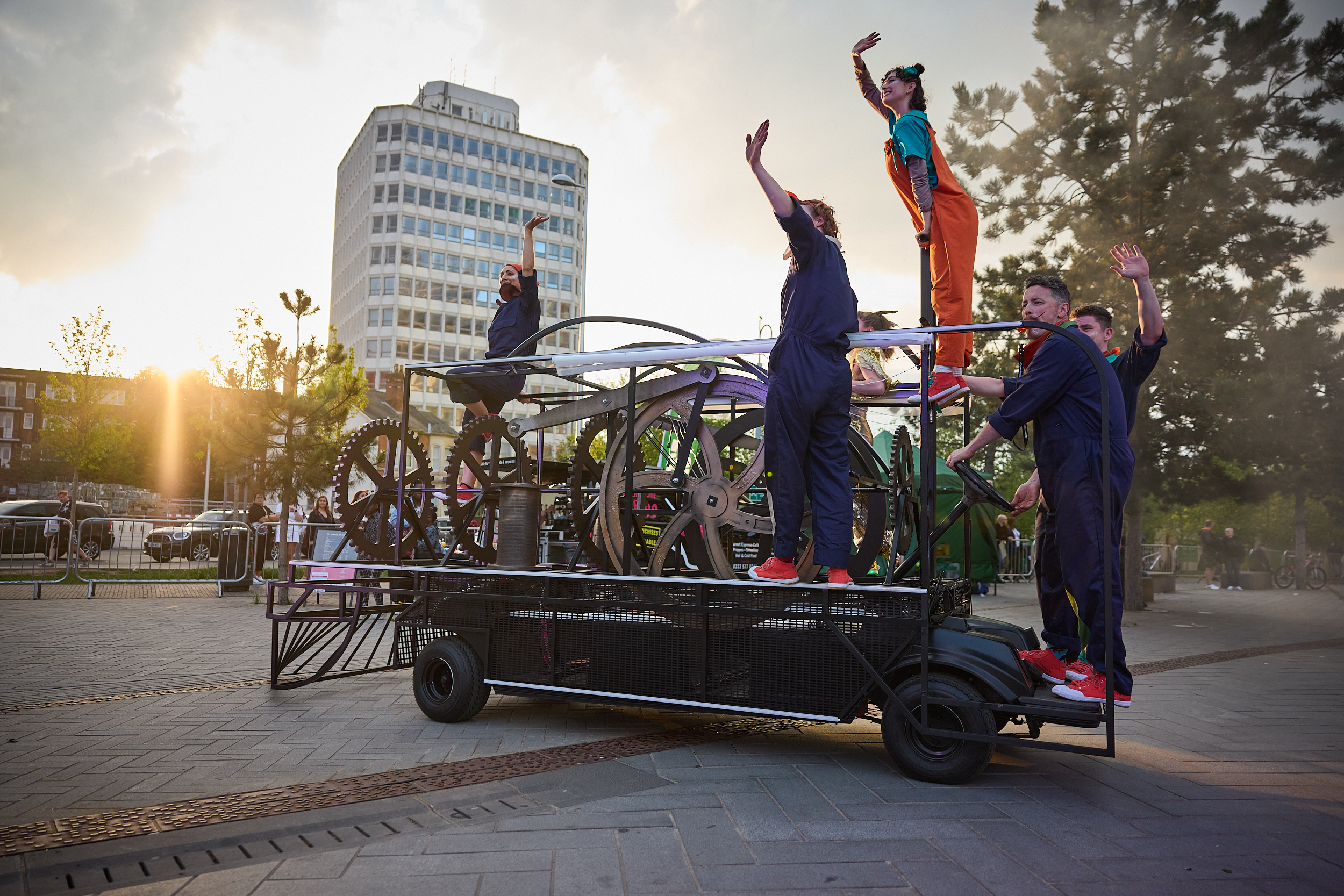 In Transit. Photo credit Andy Moore
Julia Singleton-Tasker, Community Rail Officer for the Heart of England CRP, said, 'This was a fantastic example of collaboration between the railways, the local authority, Highly Sprung and our transport partners. Coventry has had an amazing year being the City of Culture and we've been proud to be able to be a part of it.'
About Highly Sprung 
Highly Sprung is the UK's leading physical theatre company creating work  for and with children and young people. 
We create award-winning outdoor and indoor performances that tell stories through movement, gesture and dance. Stories that are inspired by humanity, science, and the complex world around us.
Using our own physical theatre techniques, we empower young people to explore how their bodies can be used to develop their own unique performing style. Every piece we make is original and devised by young people and our core team of artists and writers. 
 As well as touring work, we run weekly performance workshops for children and young people, and projects in primary and secondary schools across the UK and internationally. We also lead the UK's only Physical Theatre Fellowship programme for emerging artists.
Line Up
Mainstage Programme Interactive Programme
➡️ Coventry based Poet, Rapper & Writer John Bernard has featured on BBC Radio 3's The Verb, BBC radio 5 live, BBC Contains Strong Language Festival, BBC 1xtra as well as performing regularly around the UK. Distinctive delivery, commanding voice, an intricate lyricist, his content is authentically raw and potent. He has undoubtedly carved a lane for himself infusing Spoken Word poetry, Alternative-Rap and Neo- Soul.
➡️ Coventry Transport Museum will be presented 'Playhem at the Promenade' in the Boulevard just outside the front of the station. For children, families and anyone who loves a creative challenge, there was fun with big free play, learning and building with transport-themed resources and making activities from the museum.

➡️ Broadcaster, philanthropist, humanitarian and singer/songwriter extraordinaire, Sandra Godley joined us! Having performed on multiple television and radio networks and has released 3 largely self-penned albums, she is a gifted communicator and entertainer.
➡️ Dubbed "the most in demand Jazz act in the Midlands," the Jazz Apples are a Jazz, Swing & Bossa act known for their smooth harmonies & playful re-interpretations and we were thrilled that they provided entertainment for our Community Day.
➡️ Coventry-raised Louis Lewinson joined our line up of enteratinment. Louis is at the heart of Coventry's busy creative scene and has made a name for himself, hosting dance workshops locally and in cities across the UK.
➡️ Coventry based D ROSE DJ covers a multitude of genres, with a focus on drill & afro swing.. He's worked across the Midlands & is now looking to share his craft with other young people.

➡️ Finally tasty treats from Really Awesome Coffee, GKitchen & JT Fast Food kept us going for the whole day!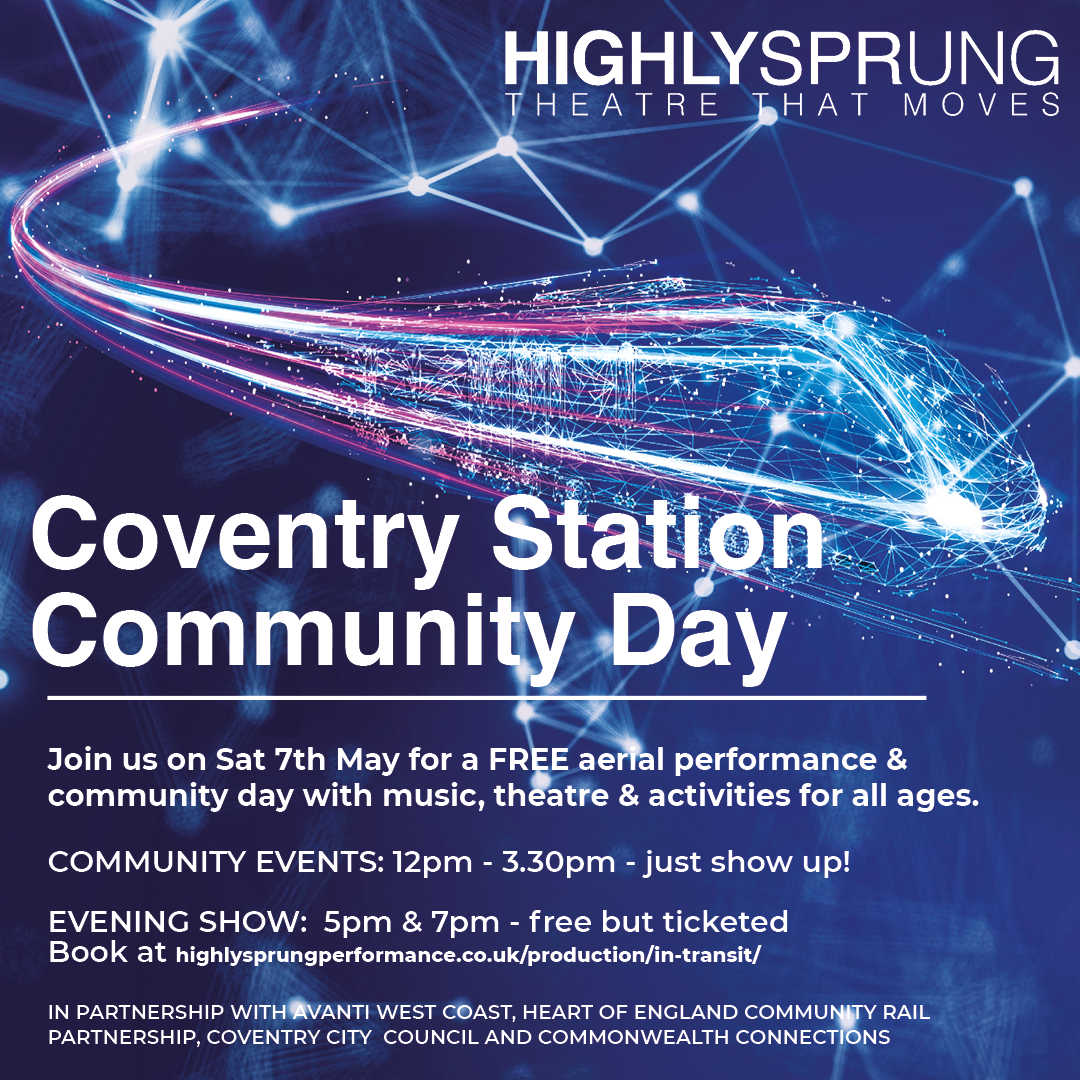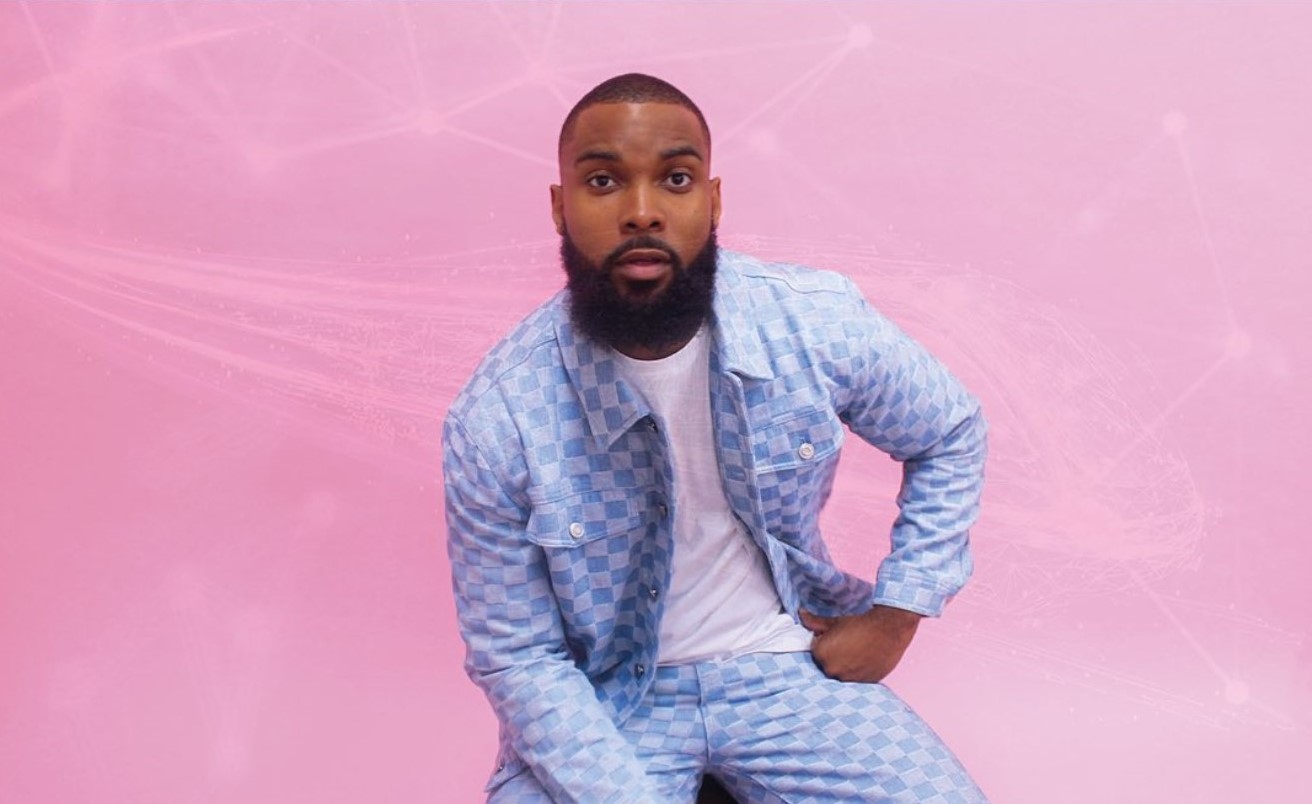 Coventry based Poet, Rapper & Writer John Bernard.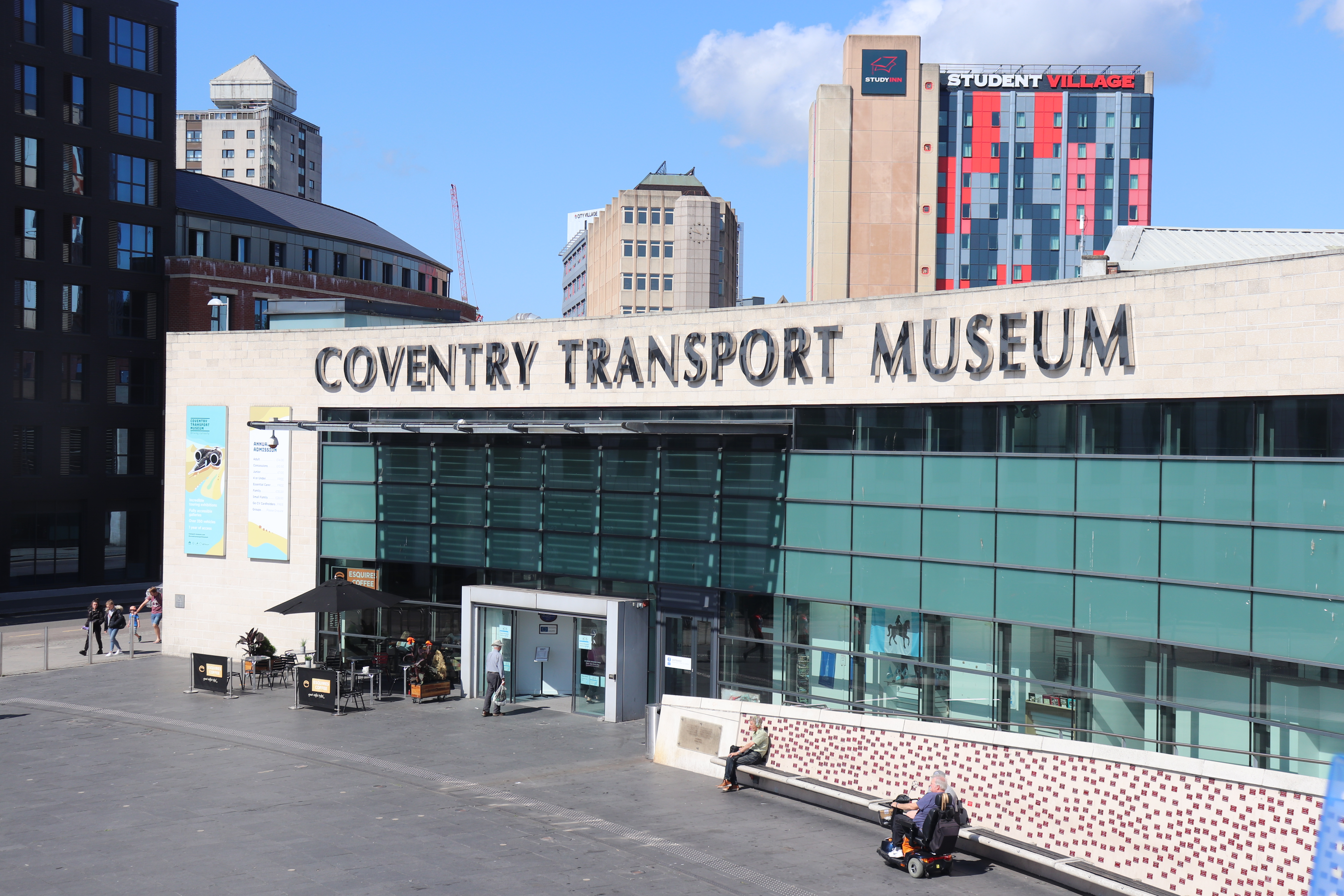 Playhem at the Promenade with Coventry Transport Museum.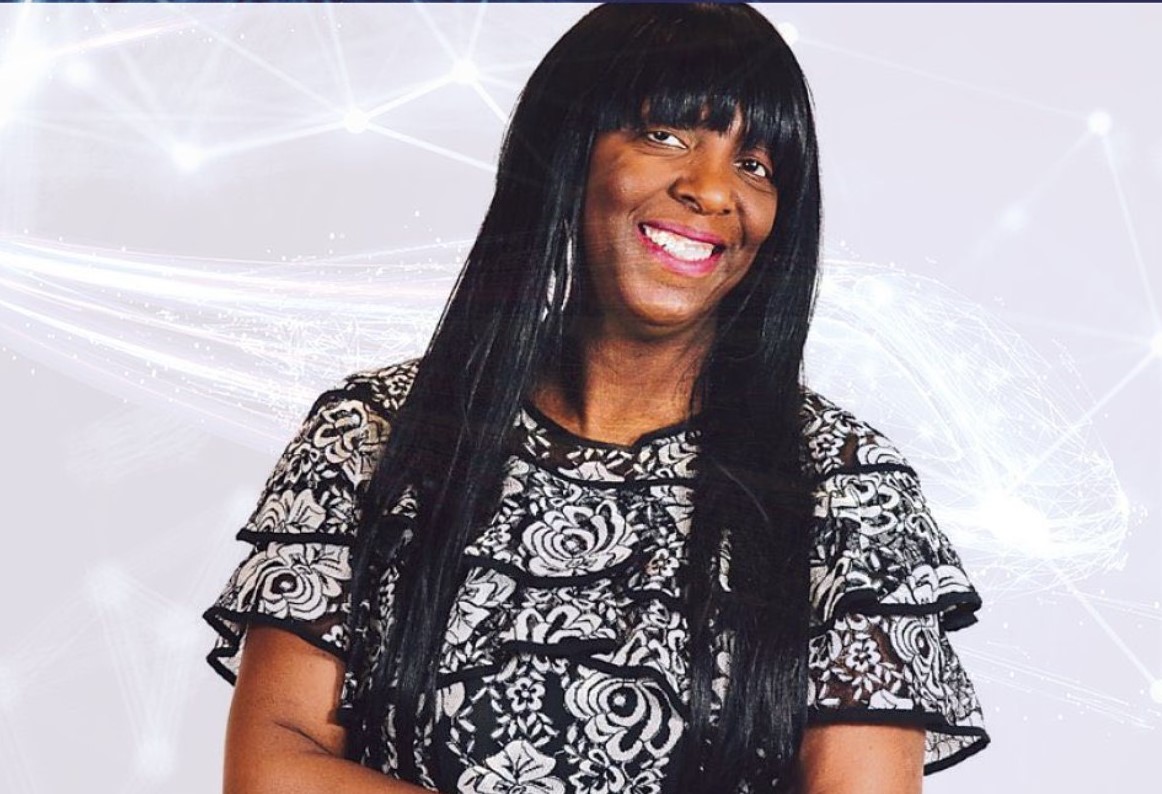 Broadcaster, Philanthropist, Humanitarian and Singer/Songwriter extraordinaire Sandra Godley.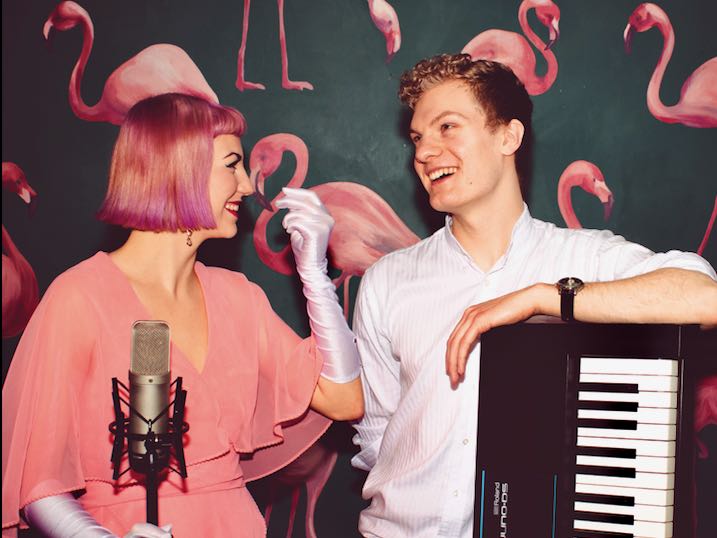 Swing, Jazz and Bossa duo, the Jazz Apples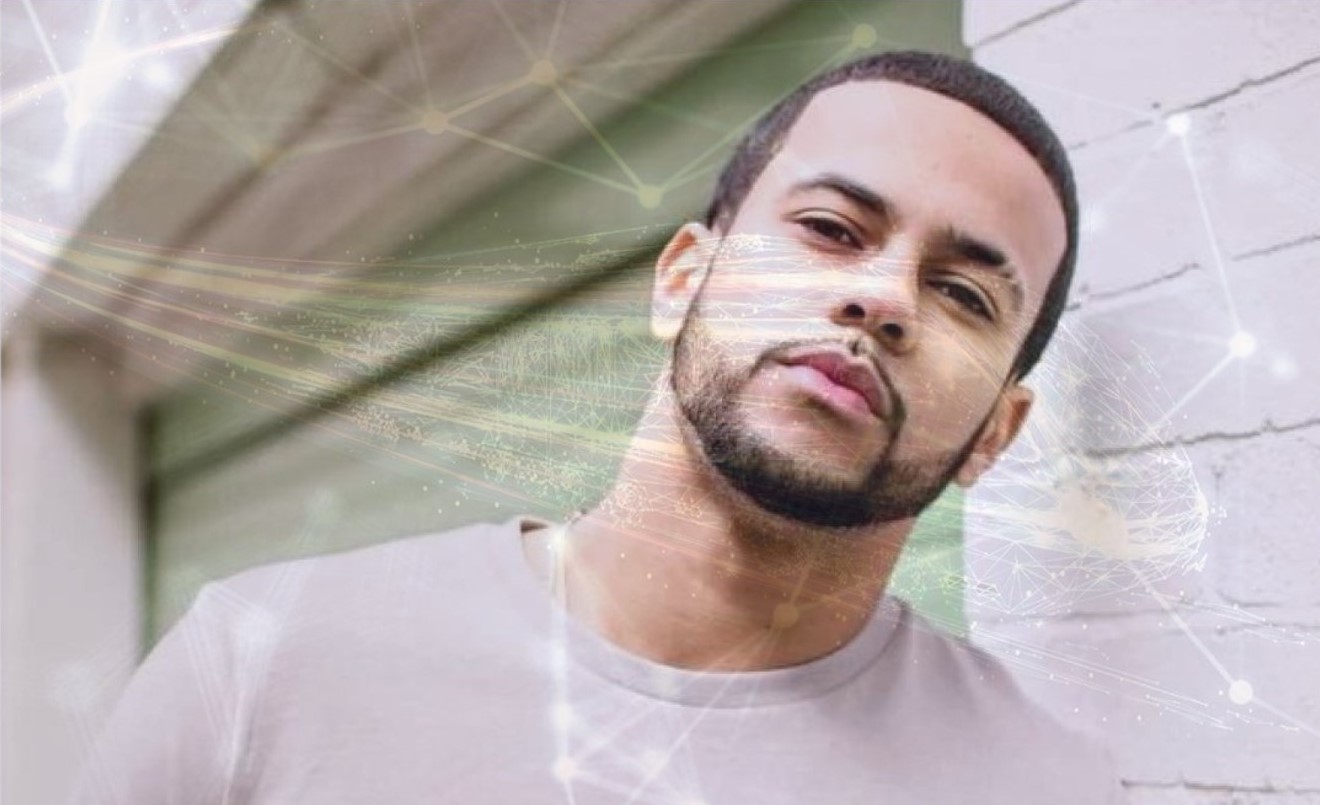 Home-grown dance talent Louis Lewinson