Get involved
Station adoption groups
Station Adoption Groups are the eyes and the ears of the railway. From planting beautiful gardens to restoring waiting rooms to their former glory, the work that these groups do is invaluable.
Please visit the station adoption group page to find out more about the work they do.
If you are interested in adopting your local station then please contact the Community Rail Partnership Officer.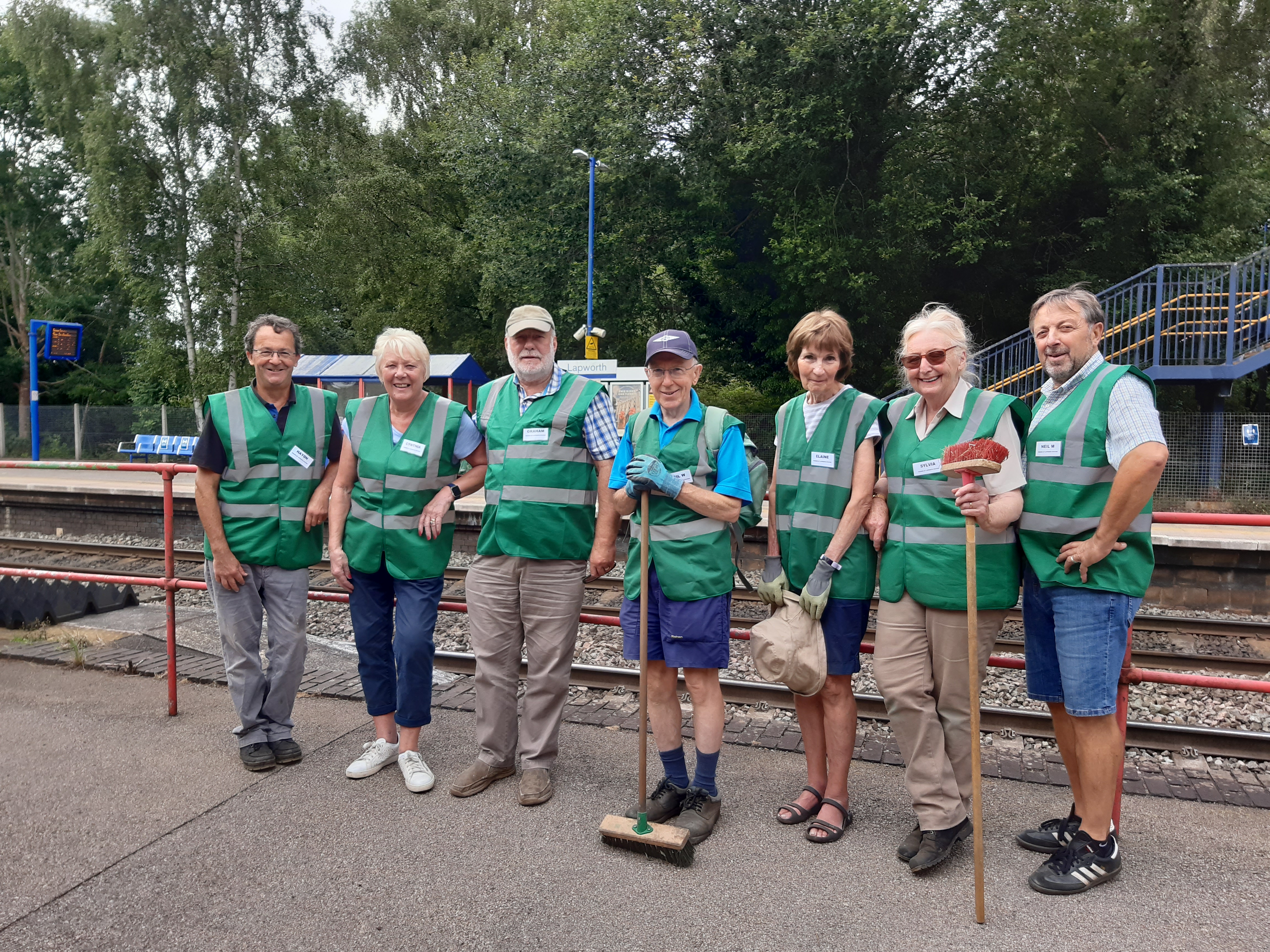 Rail user groups
Rail User Groups (RUGs) are volunteer organisations ran by train passengers to represent train service users. Primarily, Rail User Groups engage with Train Operating Companies (TOCs), Local Transport Authorities and are stakeholders within a Community Rail Partnership. Rail User Groups also engage with Network Rail, the Rail Regulator and Ombudsman and the Department for Transport as well as responding to Local Planning Authority consultations that relate to potential train service usage. They are usually consulted by Train Operating Companies regarding future timetable changes to enable passenger input before any final decisions are made.
Rail User Groups are a helpful way to encourage the active participation by rail users and local communities served by a railway line; they can help facilitate the adoption of stations by individuals, groups or community by facilitating contact with the Community Rail Partnership and Train Operating Companies.